Photo: Johanna Austin
No Tights, No Bite
Instead of desperately in love, Romeo reads as an entitled paradigm of toxic masculinity.
Miryam Coppersmith
January 21, 2019
Photo: Ian Douglas
Shaking and Shouting at St. Mark's
Reggie Wilson's work creates a sense of communal solidarity and strength for a complicated future.
Eleanor Goudie-Averill
January 23, 2019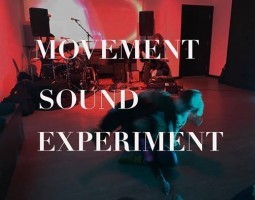 Photo: Mascher Space Cooperative
Coalescing in Context: Movement Sound Experiment at Mascher
The patterns and places of synchronicity gave the evening a sense of unity.
Kat Sullivan
January 25, 2019
Image: Jenn Freeman
In Celebration of the E-newsletter
I'm grateful for attempts to connect that feel substantial and authentic.
Ellen Chenoweth
January 29, 2019
Photo: Emma Kohn
Pulsing and Embracing Contact Improvisation in Cuba
With a sense of familiarity and surprise, I feel I'm in Cuba for the first time.
Marion Ramírez
January 30, 2019
Photo: Lily Kind
UMA Artists in Residence
A review of partnership and performance: "yes, this is she" is quirky, funny, kinetic, kooky. The piece came out of a year-long residency at Urban Movement Arts.
Preeti Pathak
February 4, 2019
Photo: Peggy Woolsey
What Do You Want To Lose (Now)?
The performers' camaraderie gives the evening the overall feel of an album rather than a collection of disparate singles.
Maddie Hopfield
February 4, 2019
Photo: Colin Lenton
Laughing as an Act of Resistance: An Interview with James Ijames
I want to crack people open.
Barbora Příhodová
February 5, 2019
Photo: Gilbert Szabó
On DanceAbility: Talking Mixed-Abilities Dance with Connie Vandarakis
DanceAbility is a contemporary improvisation dance practice that is totally inclusive.
Jonathan Stein
February 6, 2019
Photo: Clint Takeda
Scratch Night Gets A Sonic Boost
Scratch Night: a quality experience, with an audience breathlessly uncertain about what's next.
Jenny Kessler
February 7, 2019
Photo: Kylie Westerbeck
It's The End Of A World
What does it mean to stand in the aftermath of a paradigm shift?
Maddie Hopfield
February 12, 2019
Photo: Ada Pinkston
After the Fall
This is one of Peter Redgrave's strongest works to date.
Andrew Sargus Klein
February 17, 2019